Eleven years ago today my Bitcoin journey started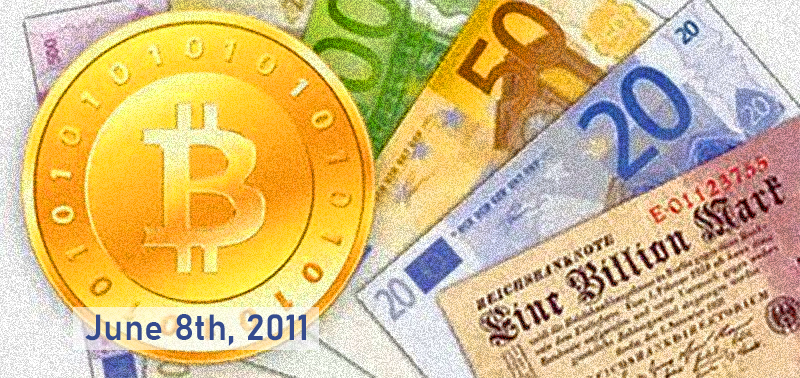 Today is my birthday, so I want to share a personal experience with you. June 8th 2011 was the day I published my very first post about Bitcoin, on a now defunct German blog called "Antibürokratieteam". You can still find it through the Internet Archive's Way Back Machine.

I had stumbled across Bitcoin about a week earlier, when the first articles in German mainstream media appeared about it. At that time, I was doing a lot of research about the financial system for a film project about money. I read my first books on Austrian Economics and interviewed some experts. That film was never realised, but the research for it opened my eyes for the flaws of the Fiat money system.

On the Libertarian conference Große Freiheit in 2010, I had met a hacker who later became quite well known under his nickname Smuggler. I had the feeling that he could tell me more about Bitcoin and I was right. So instead of celebrating with my friends, I spent the evening before my birthday having dinner with Smuggler, and I pestered him with questions about Bitcoin.

On the next day I published my post, and it turned out to be a special day. When I first discovered Bitcoin on May 30th, its price was around 7.50 US, already quite a jump from the 3.50 USD of early May. On my birthday it shot up to a staggering 30 dollars – probably the most extreme bull run Bitcoin has ever seen since then.

The reason for this was an initiative by US Senators Chuck Schumer and Joe Manchin to crack down on Bitcoin, as it was supposedly used to buy drugs online. Its worldwide media coverage made many people curious about Bitcoin and drove up the price. But the options to buy drugs with Bitcoin were actually quite limited and probably too complicated for most users. Consequently, Bitcoin slumped to a bottom of two US dollars in November 2011.
Wired Magazine already wrote about The Rise and Fall of Bitcoin, one of the first of now 449 Bitcoin obituaries. Unfortunately I was not wise enough to "buy the dip", I rather observed Bitcoin with some scepticism.
We showed the short explainer video What is Bitcoin at our Bitfilm Festival 2011 in Hamburg (Germany) and Bangalore (India), and even had a sponsoring deal with Bitcoin Germany. They donated the price money of 200 Euros for each of the award winners – but none of them accepted a payment in Bitcoin (around 100 BTC) back then.
What a pity, they would be millionaires now!
By Aaron Koenig
P.S. As you can see in this video, I don't always celebrate my birthday talking about Bitcoin with hackers.