A field report by Philipp Nyhoegen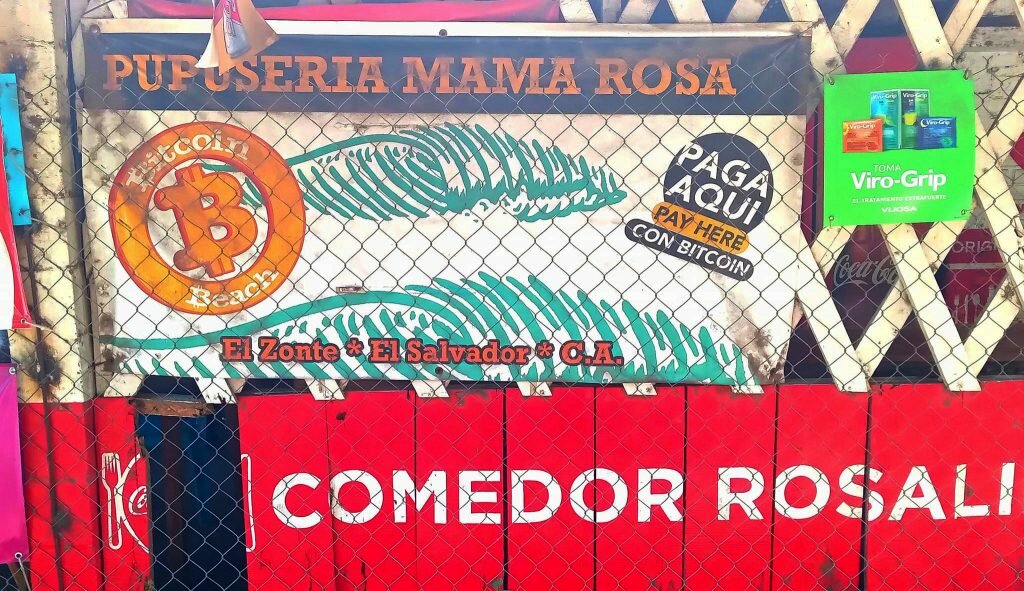 When Nayib Bukele, the president of El Salvador, almost single-handedly declared Bitcoin as legal tender in September 2021, he triggered a lot of enthusiasm among Bitcoin fans all over the world. But what is the real situation in the smallest country of Central America? To answer this question, I ventured to El Salvador for a four-week self-experiment.
My main questions were: how does the population of El Salvador react to it? How far has adoption progressed? Is it possible to live in El Salvador without having to use FIAT money?
I spent the whole month of April 2022 in El Salvador in different places, mostly in the west of the country, with day trips to the Pacific coast of El Zonte (also known as Bitcoin Beach) and El Tunco.
How Do People React to Bitcoin?
The population's reaction to the new legislation is mixed. Often I heard from locals that they don't like Bitcoin. Their main arguments were the unstable price and the extra effort to introduce it as a means of payment in companies. That is understandable, because Bitcoin is priced in US dollars, just like local products and services. If you had few liquid assets and exchanged them into Bitcoin and the price dropped shortly after, you would have to spend more Satoshis to make a living.
Others seem to have a better understanding of Bitcoin and the future opportunities and benefits for the country of El Salvador. They mentioned the increasing number of tourists and a growing economy, protection against inflation, benefits from technological innovation, and potentially rising Bitcoin price.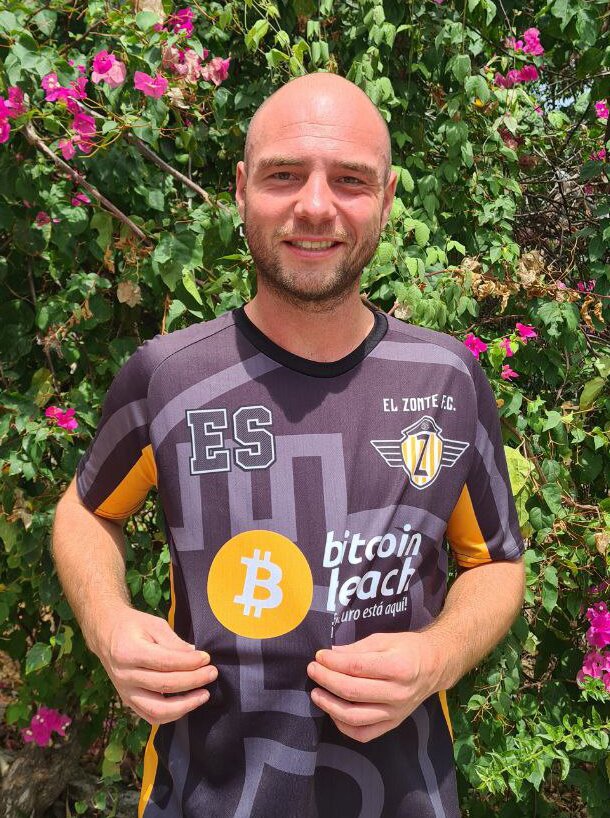 In particular, the inhabitants of Bitcoin Beach (El Zonte) seemed to understand Bitcoin as an opportunity. Many sell Bitcoin promotional products there, such as T-shirts and brochures. I bought this cool Bitcoin Beach football shirt for Bitcoin, although I am not a football fan myself. Bitcoin Beach even has its own specially developed Lightning wallet.
The beach itself is very popular among surfers because of the high waves. But apart from the slowly progressing Bitcoin adoption, the dark sandy beach on the Pacific coast and the beautiful local nature, it didn't really blow me away. I had expected a bit more after hearing and reading so much about it.
How Far Has Bitcoin Adoption Progressed?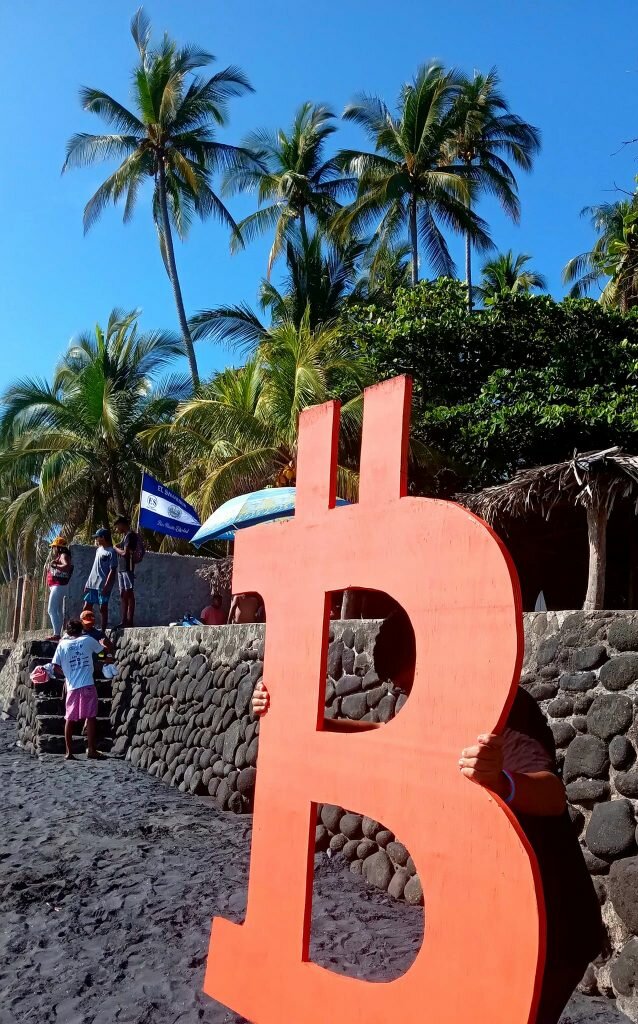 At Bitcoin Beach itself, adoption is already well underway. You can buy Bitcoin shirts, pay in restaurants at small food stalls everywhere. Wallet-to-wallet transactions went smoothly. I did not use the Bitcoin Beach wallet myself, but alternatives like the Muun wallet or Bitcoin Libre, which worked well.
In other parts of the country, things were more complicated. Everywhere I went, I tried to pay with Bitcoin, but it was not always possible. Many shops and service providers still do not offer payment in Bitcoin. Others do offer it, but they use wallets that I had never heard of before. For experimental purposes, I sent a few Satoshis to these wallets every now and then to see if they arrived, often without success.
The staff's technical understanding of these wallets often was on a quite low level. I had to show some of them how to create a lightning invoice. With other wallets, I could not help them either. They were often not very user friendly.
I want to mention that the state-supported Chivo wallet, which had come under heavy criticism due to considerable technical problems, always worked perfectly for me. I had previously been advised against it by friends who had visited El Salvador only a few weeks before. Apparently, however, most technical difficulties have been solved, at least that's my impression. Nevertheless, I would advise against transferring large sums of money to a Lightning wallet.
Can One Live in El Salvador Without Having to Use FIAT Money?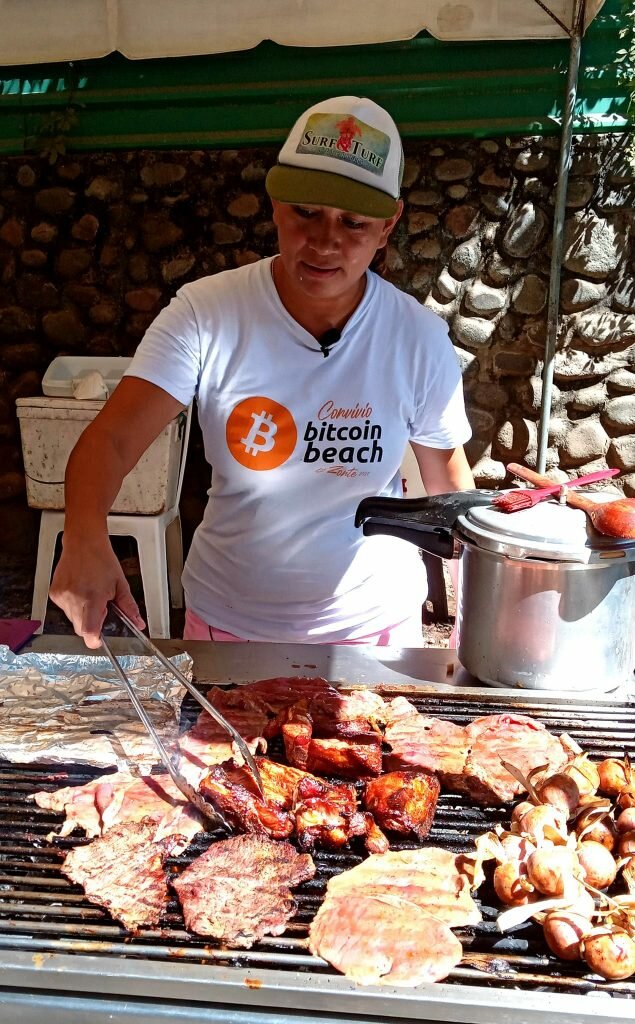 In principle, I would answer this question with yes, but as I explained before, it might be difficult. If you live there longer, you will certainly find out which shops and service providers offer and accept payments in Bitcoin. In my experience, you have more success in the west of the country than in the east. The beach area of El Zonte is particularly suitable for this. Adoption continues to progress, albeit very slowly.
There are special offers to encourage adoption, for example, there are discounts at petrol stations for fuel when paying in Bitcoin. Also, the fact that Bitcoin is a legal tender in El Salvador and is not considered a pure investment makes it possible to exchange US dollars for Bitcoin and vice versa without having to pay capital gains taxes on it. That is very favourable for every Bitcoin trader with a permanent residence in El Salvador.
Also, when Bitcoin was introduced as legal tender and the state-sponsored Chivo wallet was introduced, every El Salvadorian received $30 in Bitcoin after successfully downloading and registering the wallet. However, as local business owners told me, many locals obtained this wallet only to pick up the free satoshis and spend them immediately. Nevertheless, they had to learn about it first, which in turn contributes to technical understanding and adoption.
Conclusion
El Salvador is a very beautiful country. It is small, but has a lot to offer. Not only surfers get their money's worth. The country offers volcanoes, Mayan ruins and beautiful stretches of beach. The historical centre of the capital San Salvador is also worth seeing. The residential areas in the west of the country are very well-kept, clean and very nice to look at. However, they are also heavily guarded. Security with shotguns, barbed wire and electric fences are a normal sight and might be scary for some people. All in all, however, I felt very safe. The traffic is a bit chaotic – I don't remember seeing a single traffic light – but smooth.
Furthermore, the cost of living in El Salvador is unexpectedly high compared to other Latin American countries, even compared to my former home country Germany, especially for imported goods.
Bitcoin adoption could be faster in my opinion, but it is on a good path. Advertisements for Crypto, Metaverse or NFTs are more noticeable than at any other place I visited before. There is still a lot of work that needs to be done to convince people. The way Bitcoin was declared legal tender, single-handedly by the new president, does not really fit with the idea of freedom that Bitcoin stands for. For an entrepreneur in El Salvador, being dictated from above to implement new payment methods, at first means more work: installing software, training staff and possibly purchasing new hardware such as new Lightning-capable smartphones or hardware wallets.
I don't know when I will make my next visit there, but I am already looking forward to seeing how adoption will have progressed by then.
Philipp Nyhoegen is a libertarian, crypto trader and world traveller. He organises financial meetups in various cities.