Why I like the Latin American Bitcoin Conference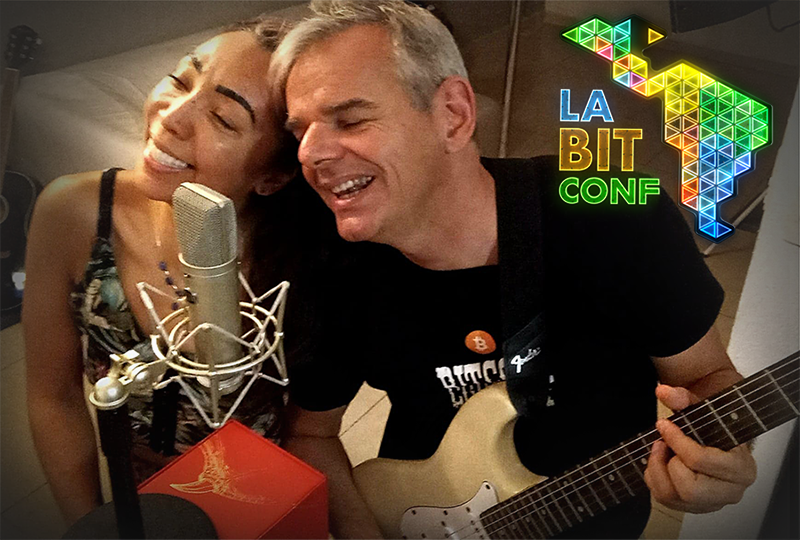 Labitconf is the longest running Bitcoin Conference in the world – and for me the best. So I felt very honoured when they asked me to write a song for them. Labitconf always has top notch speakers, not only from Latin America, but also from the USA, Europe or China.
But even more important are its side events: parties, Karaoke sessions and excursions, where you can make not only excellent business contacts, but real friends. The Latin American Conference usually has around 1000 participants, so unlike giant conferences like Bitcoin 2022 or Consensus, it is easy to connect to people.
After the first Labitconf in Buenos Aires in December 2013, it has changed its location every year. Since then it took place in Rio de Janeiro, Mexico City, Buenos Aires again, Bogotá, Santiago de Chile, Montevideo and San Salvador, plus a virtual conference in 2020 due to Covid restrictions. The organisers, who are from Argentina, deliberately chose this concept to bring the Bitcoin community of Latin America together. In November 2022 it will come back to Buenos Aires for its 10th edition.
In my opinion, Latin America is the most important region to watch when it comes to Bitcoin mass adoption. One reason is that Latin Americans have been experiencing all kinds of financial troubles caused by the government monopoly on money, from staggering hyperinflation to frozen bank accounts.
You don't need to convince Argentinians, Brazilians or Venezuelans not to trust their governments or banks, they have learnt that the hard way. In addition to this healthy mistrust of the state, you find many talented and well educated programmers, designers and business people between Tijuana and Tierra del Fuego. Therefore, Bitcoin is blooming in Latin America like nowhere else.
I was a speaker at every Labitconf since 2013, probably the only one who did not miss a single event, except for its founders Rodolfo Andragnes, Diego Gutiérrez Zaldívar and Franco Amati. Since 2017 I am even a Master of Ceremonies. For their 2014 and 2016 editions, my film company Bitfilm made the trailers.
The animated trailer for the 2014 conference in Rio de Janeiro is based on the mosaic pattern of the famous Ipanema Beach promenade, which reminds of a Blockchain. And of course it plays with Brazilian stereotypes like Samba, football or carnival.
The trailer for the 2016 edition of Labitconf in Buenos Aires was shot in this exciting city. You see Mr. Bitcoin (a funny mascot of the conference) dancing tango, playing ball with Maradona and waving gently from the balcony of the Bitcoin Centre like Evita Perón.
After having heard my Reggaeton about Bitcoin Beach, Labitconf's director Rodolfo Andragnes asked me to write a song for the conference, which they can use to promote it. This was quite a challenge, as he wanted it to be a political song about the struggle for freedom, as well as a singalong chant that would work in a football stadium. This year the conference dates (November 11 to 13) are close to the football world cup in Qatar, and as all of Latin America is crazy for football, it was obvious to play with this.
We recorded some basic guitar and voice tracks for it yesterday in a studio in Playa del Carmen, Mexico. Julio Kladniew from Buenos Aires, who makes the music for most of my films, will then add percussion, brass and other instruments, and turn my simple song into a professional production. The result can be heard soon.
By Aaron Koenig